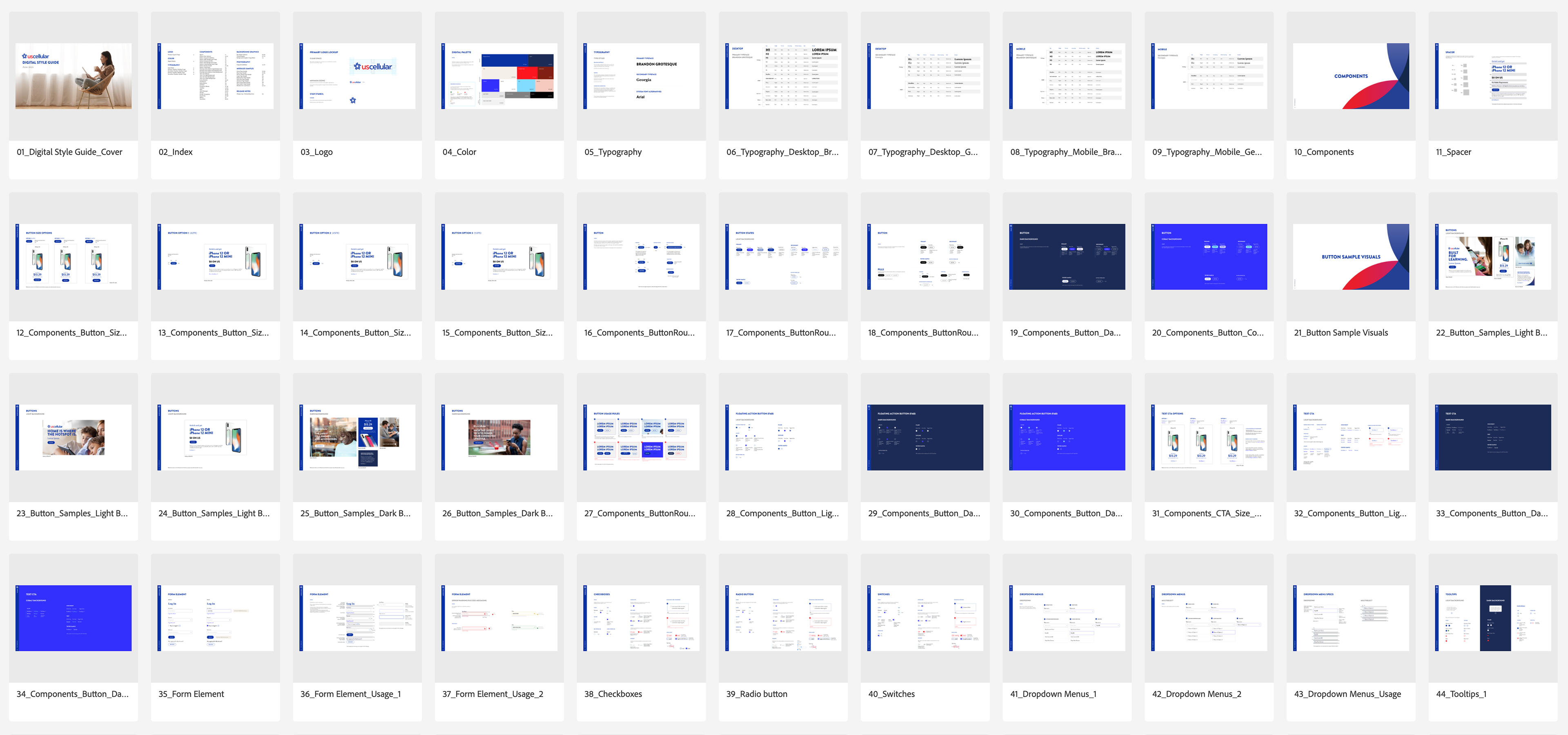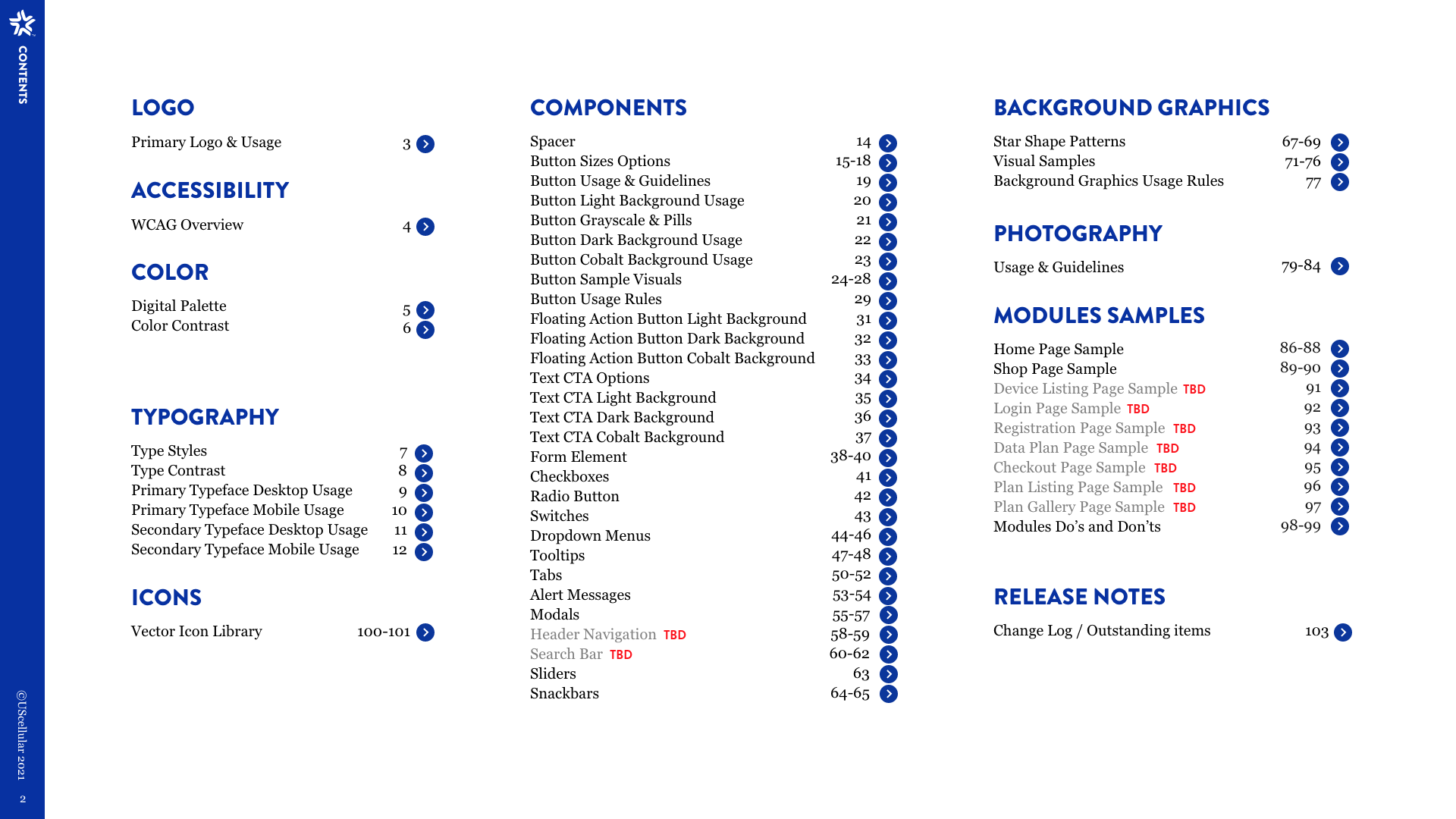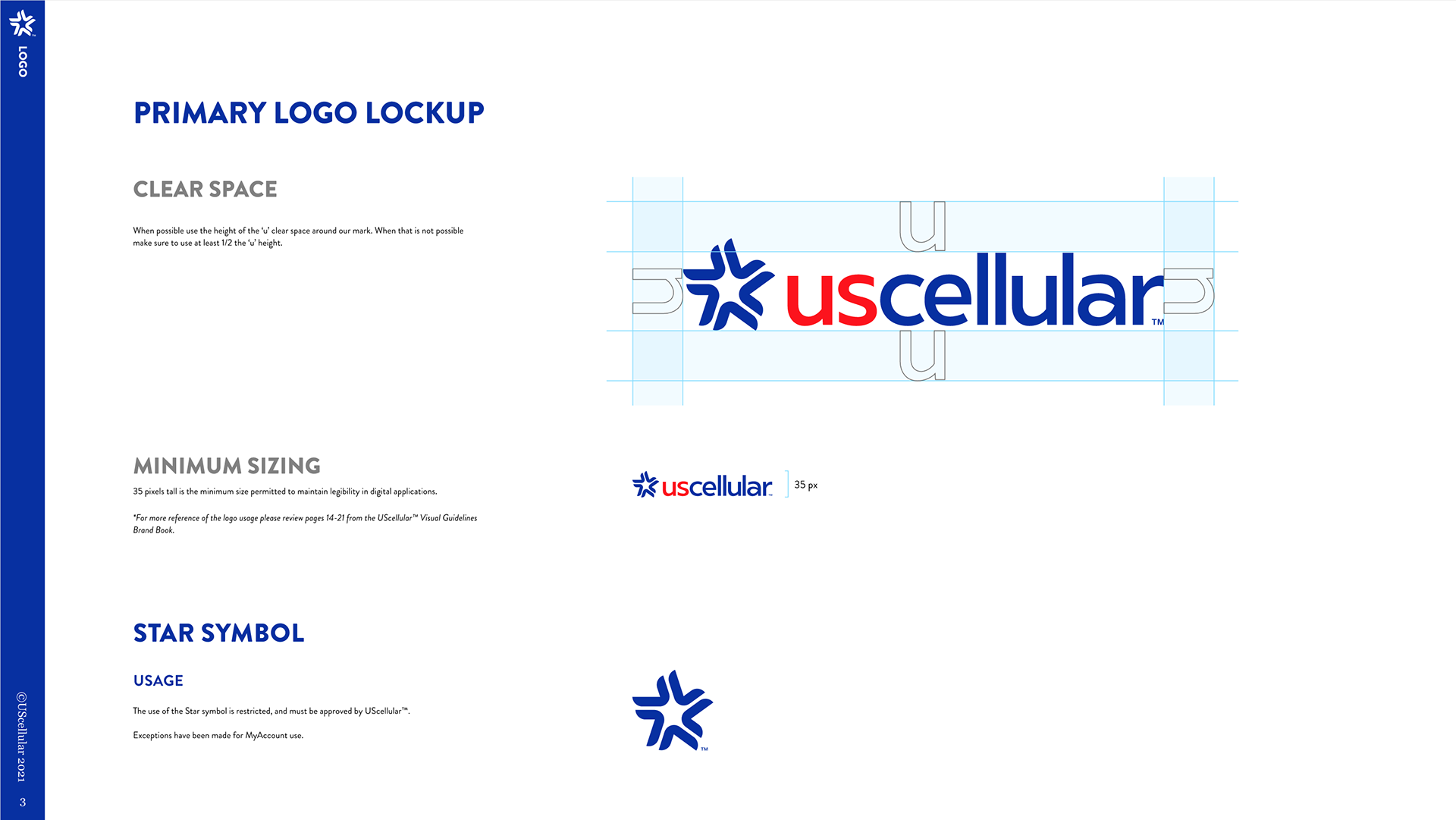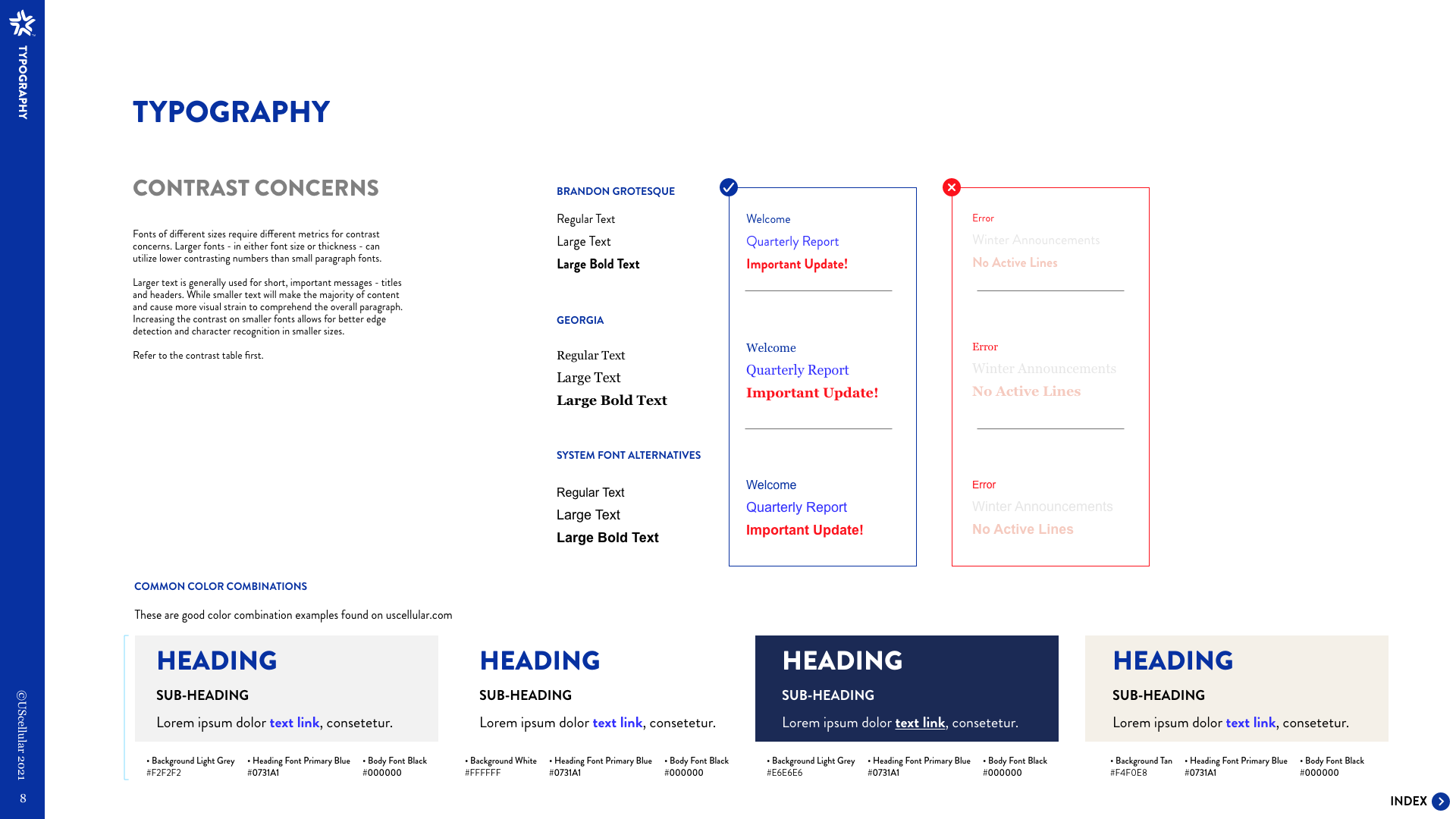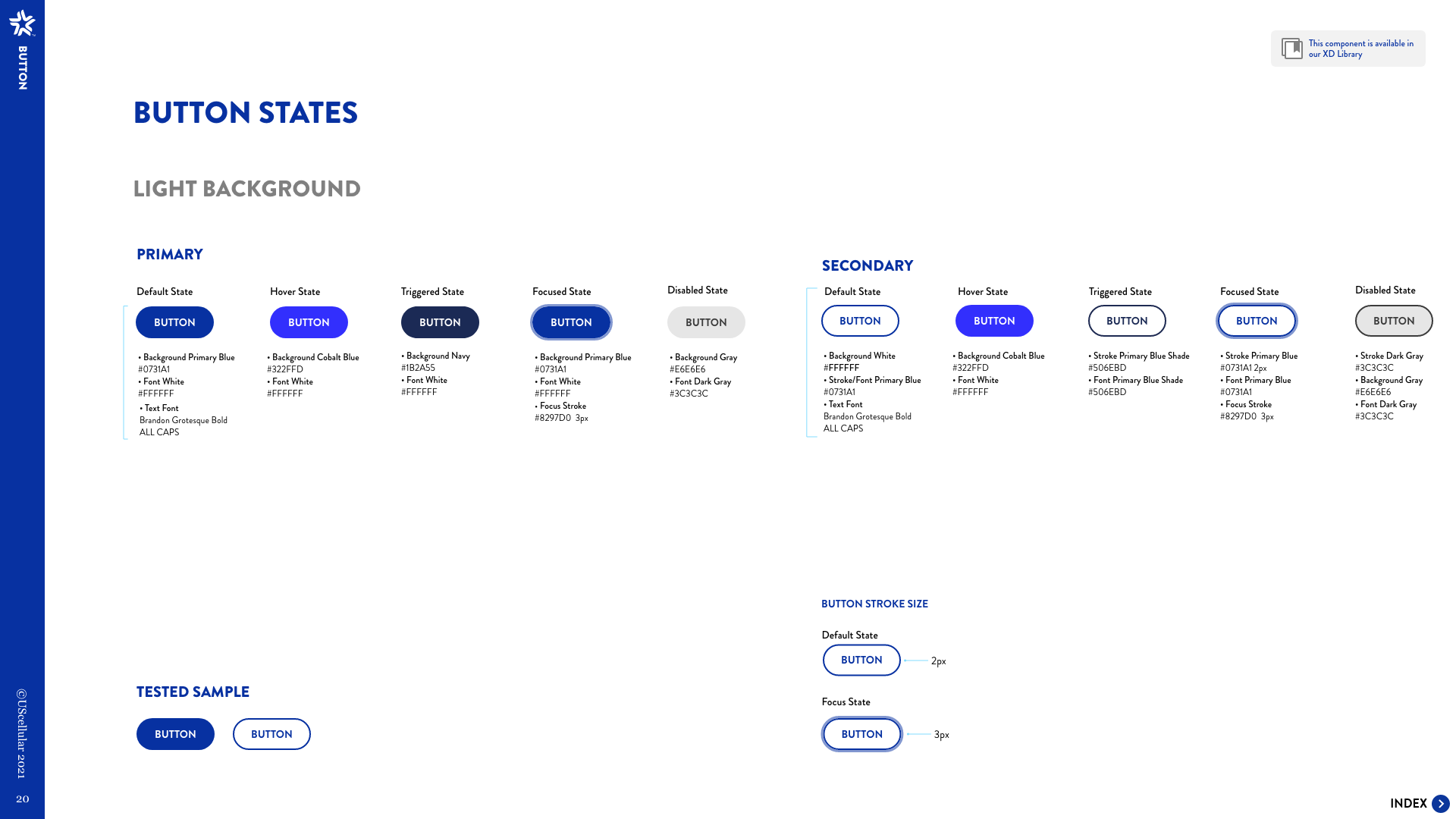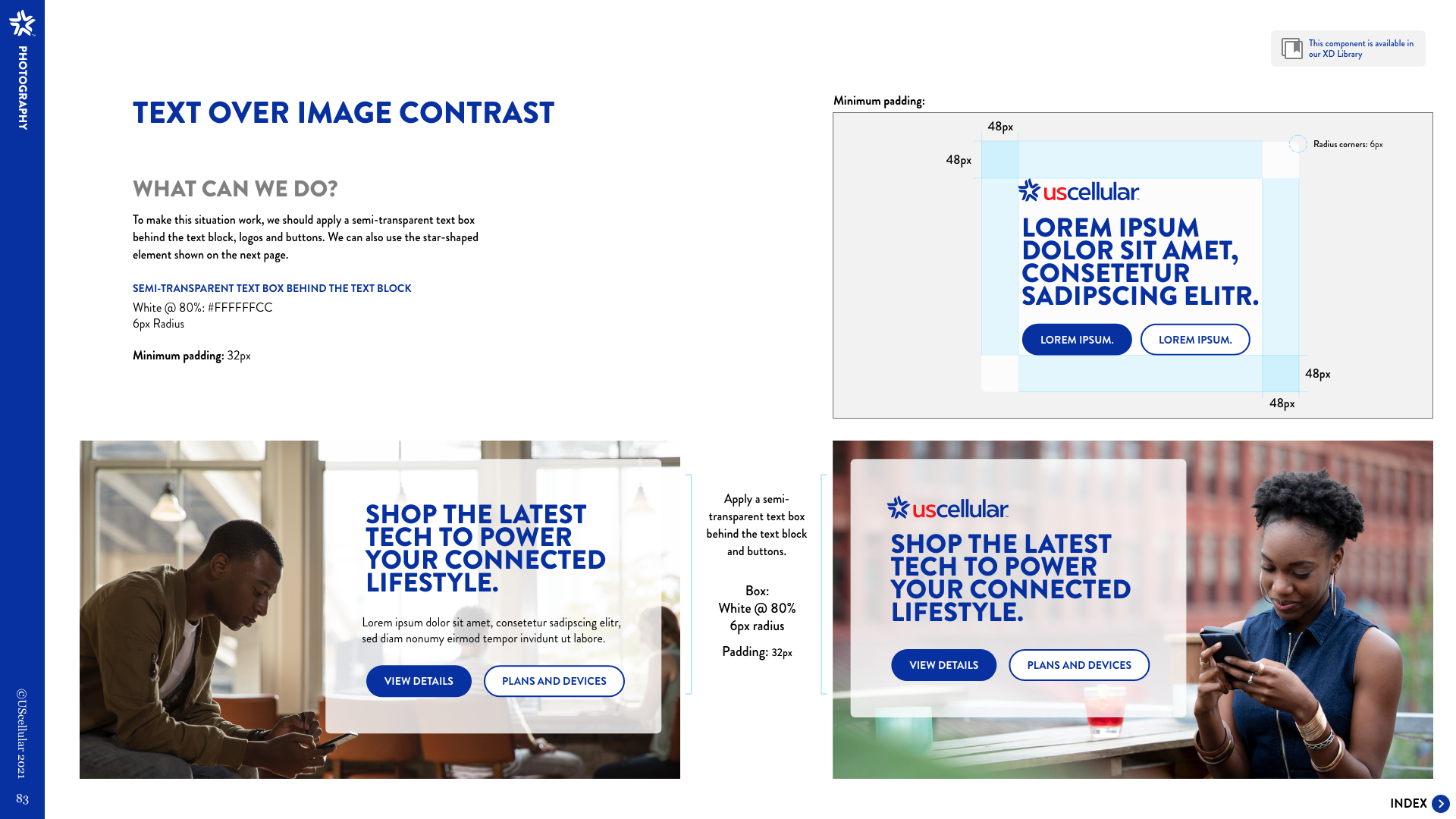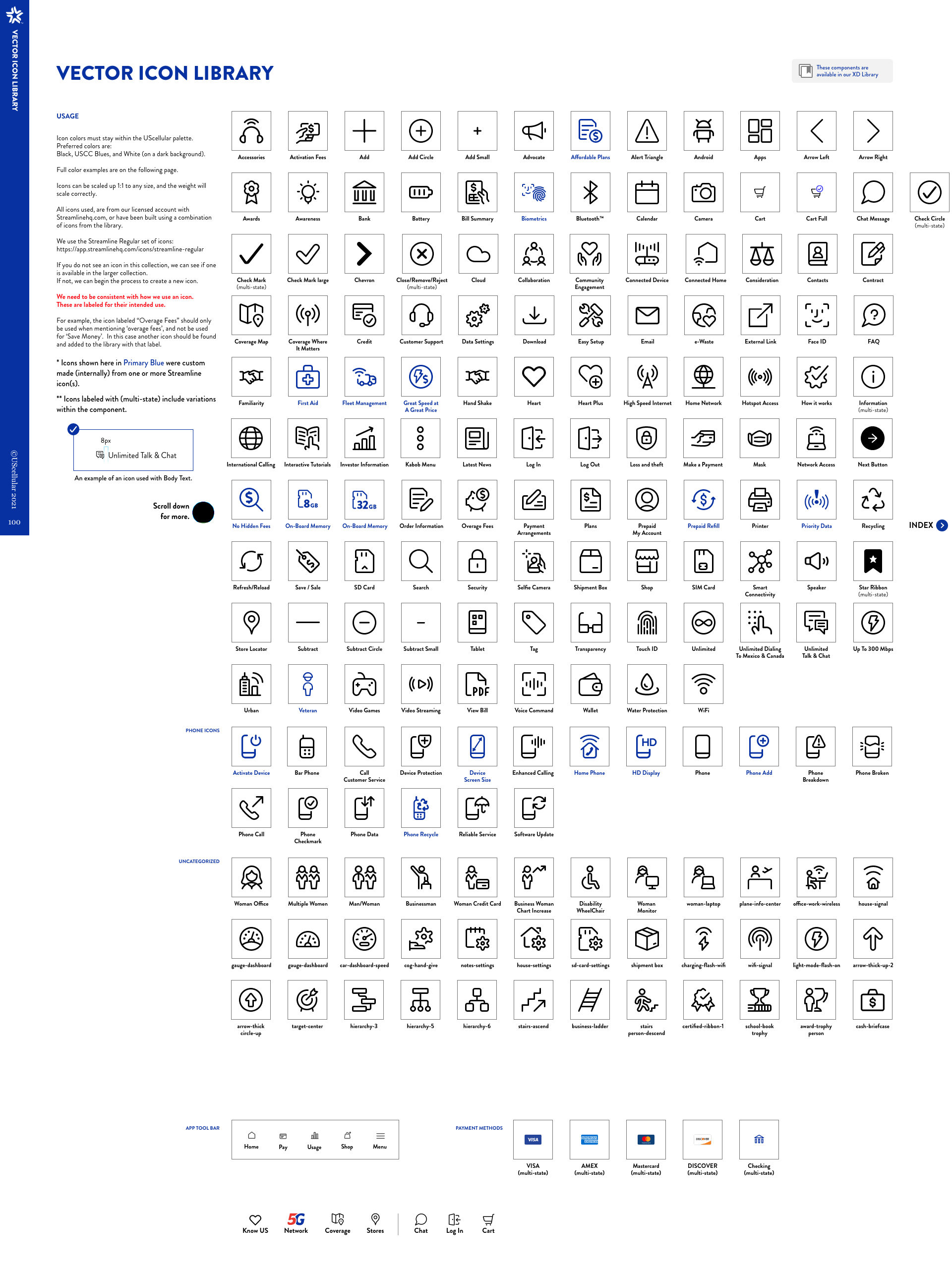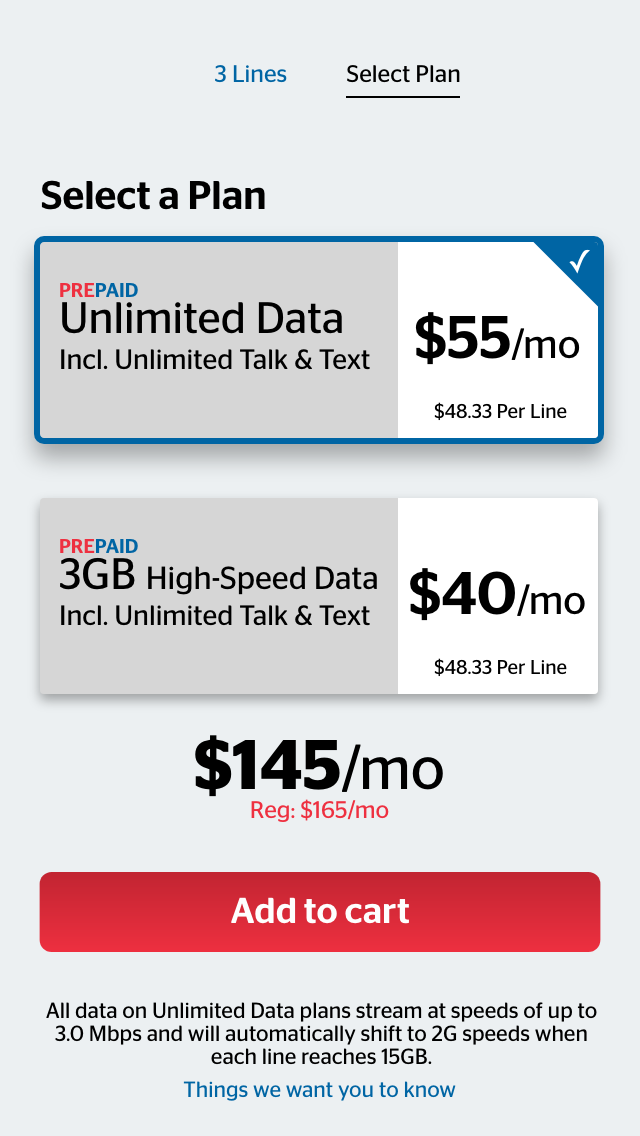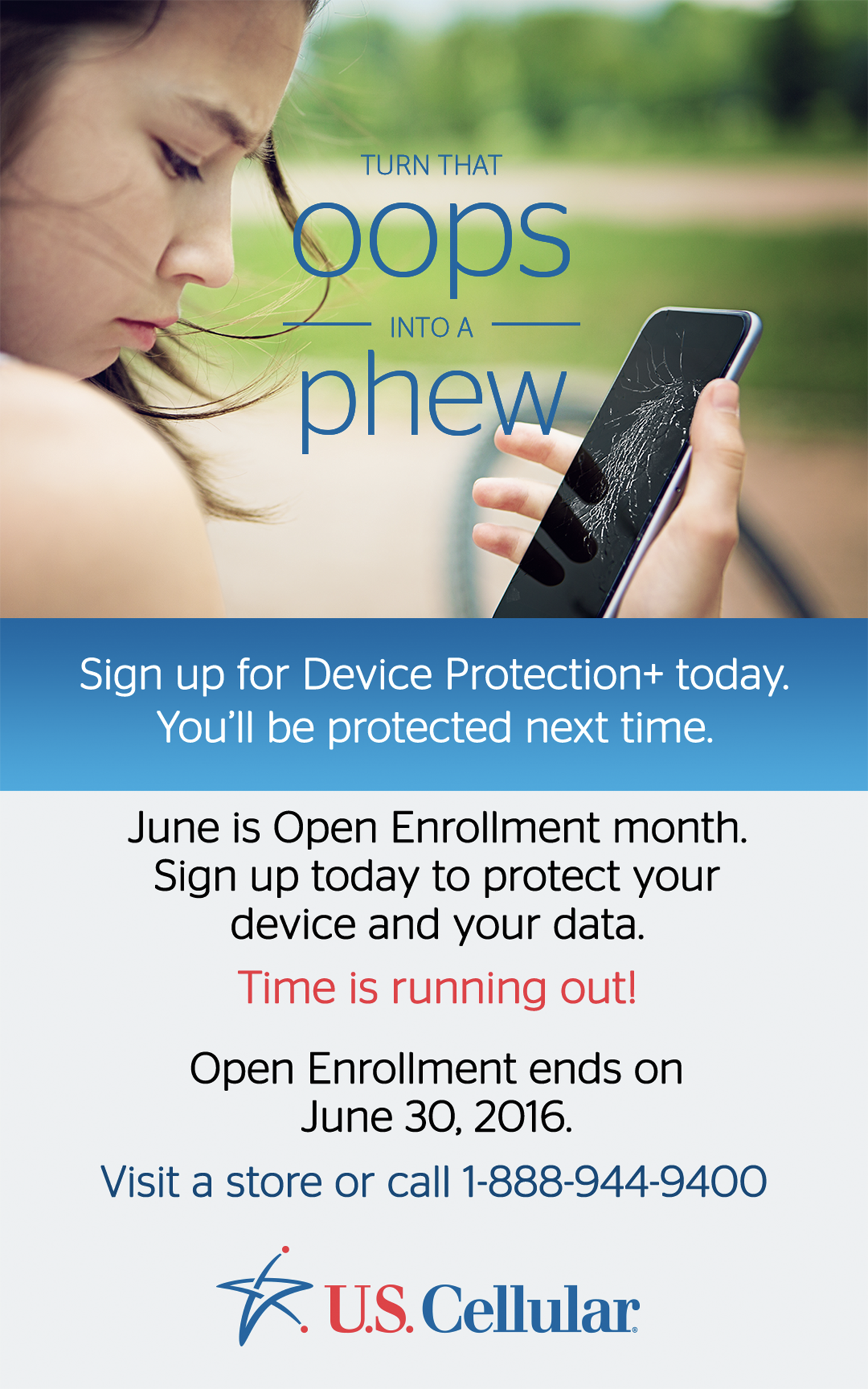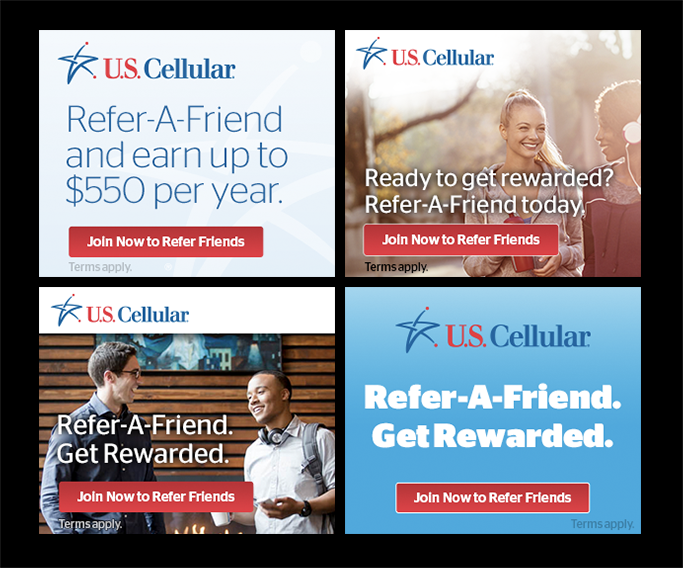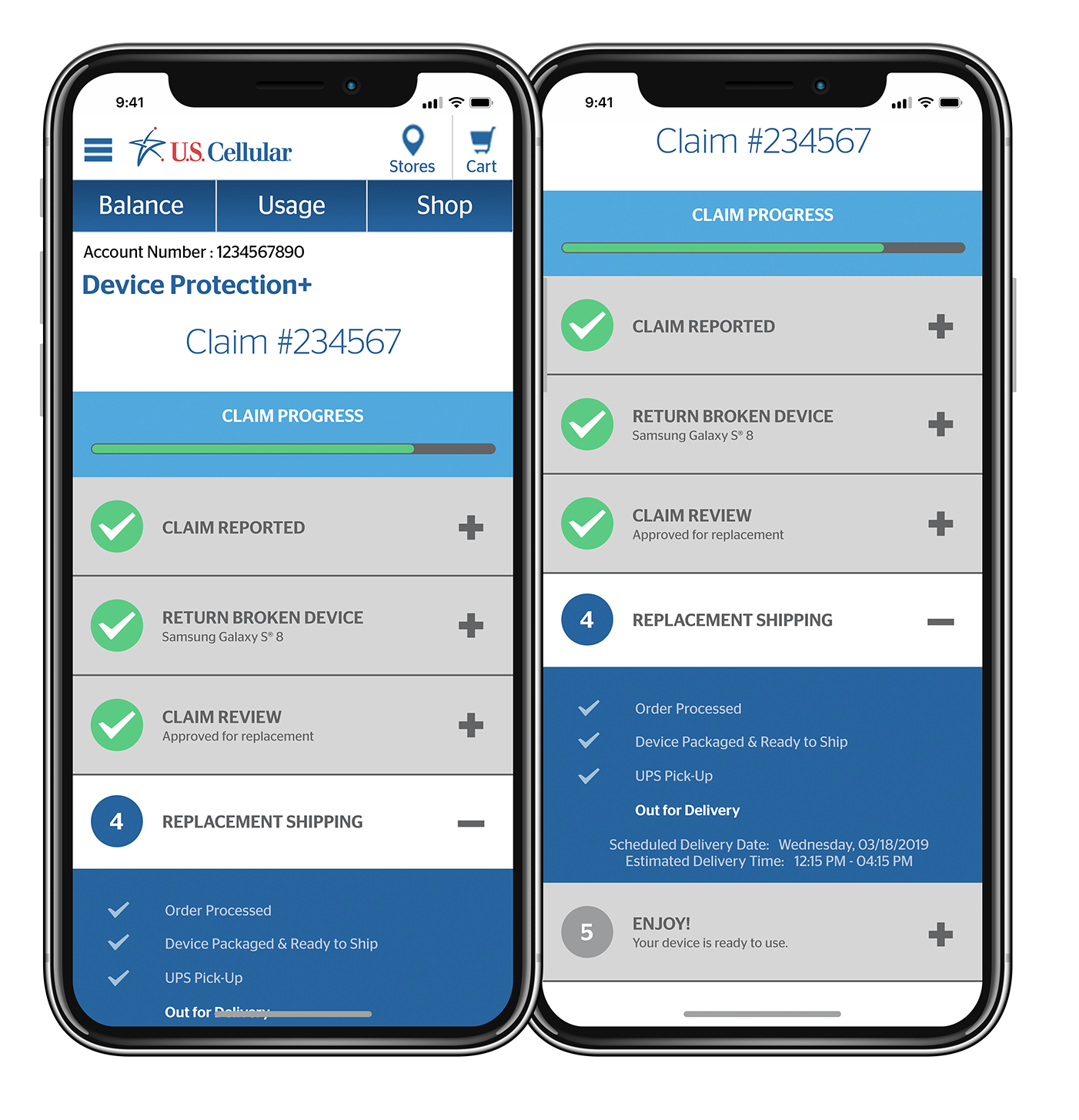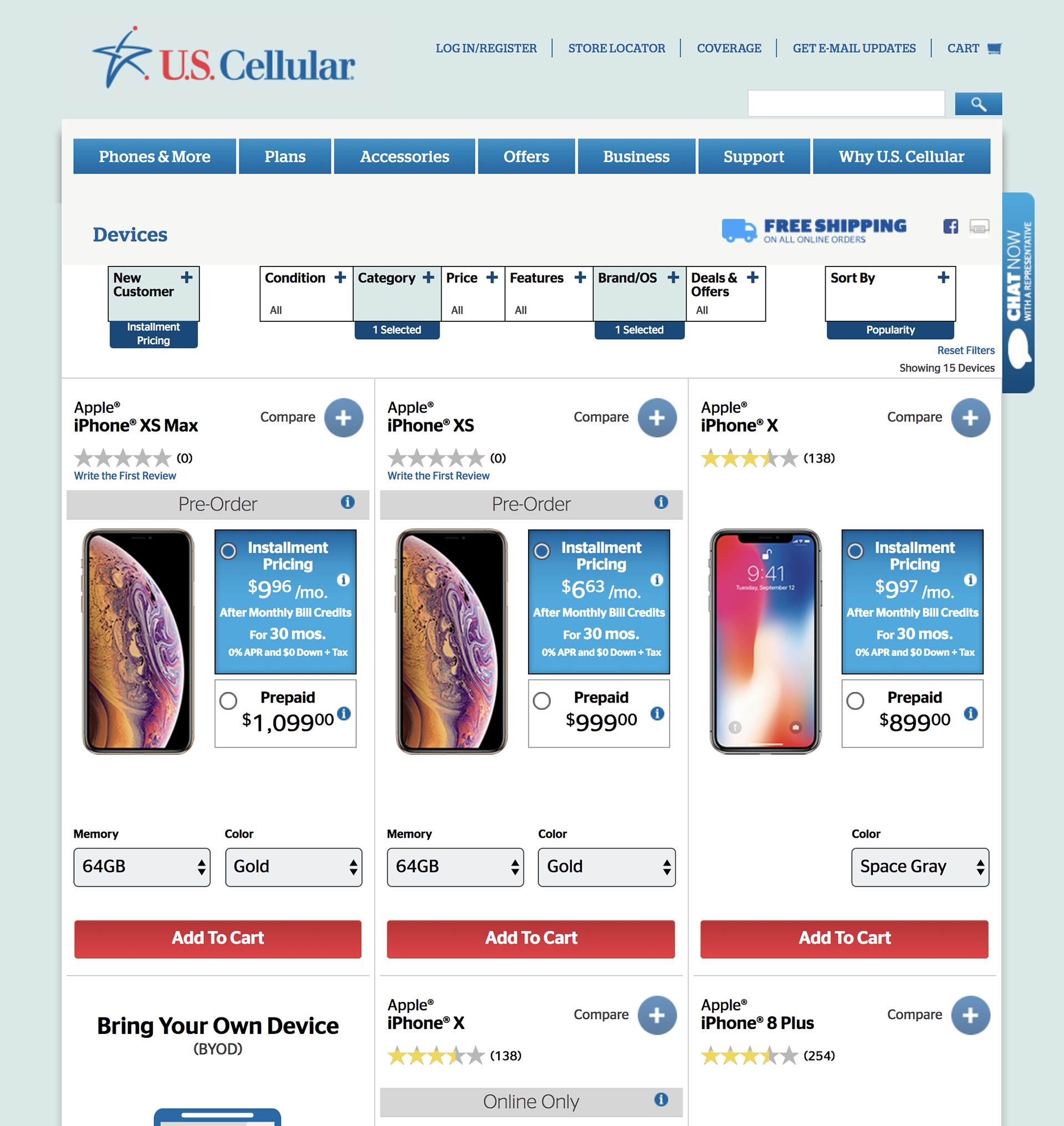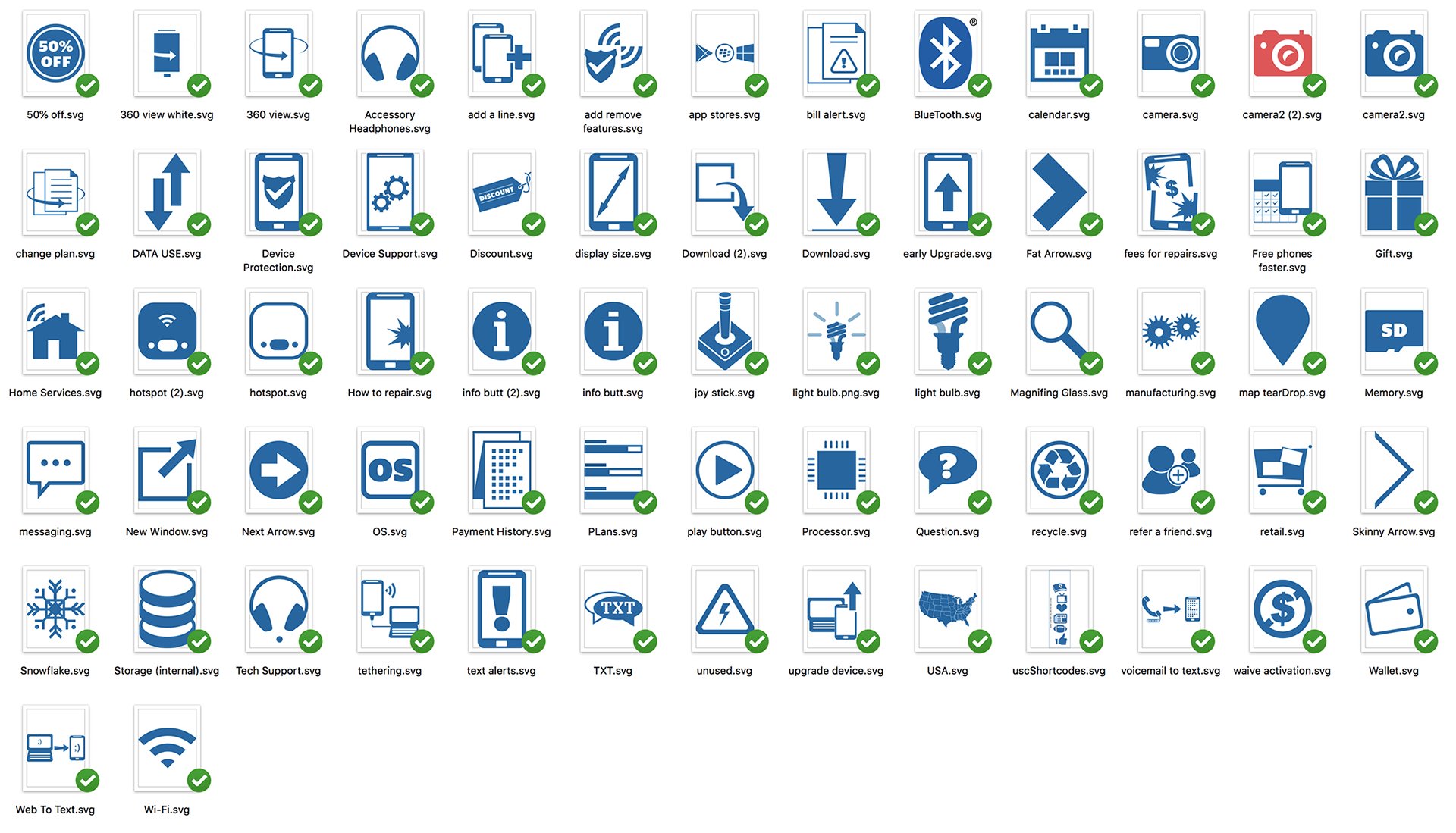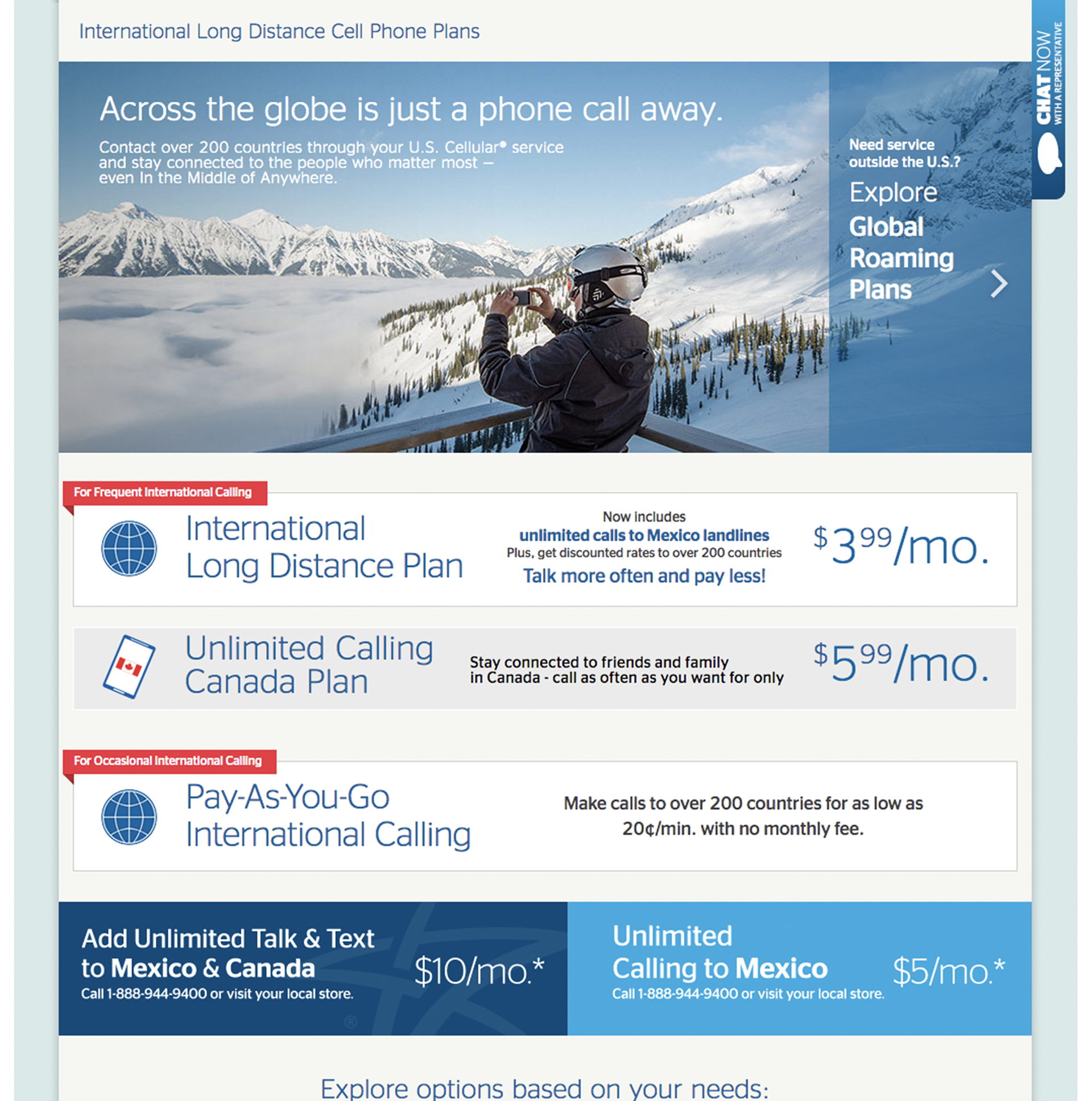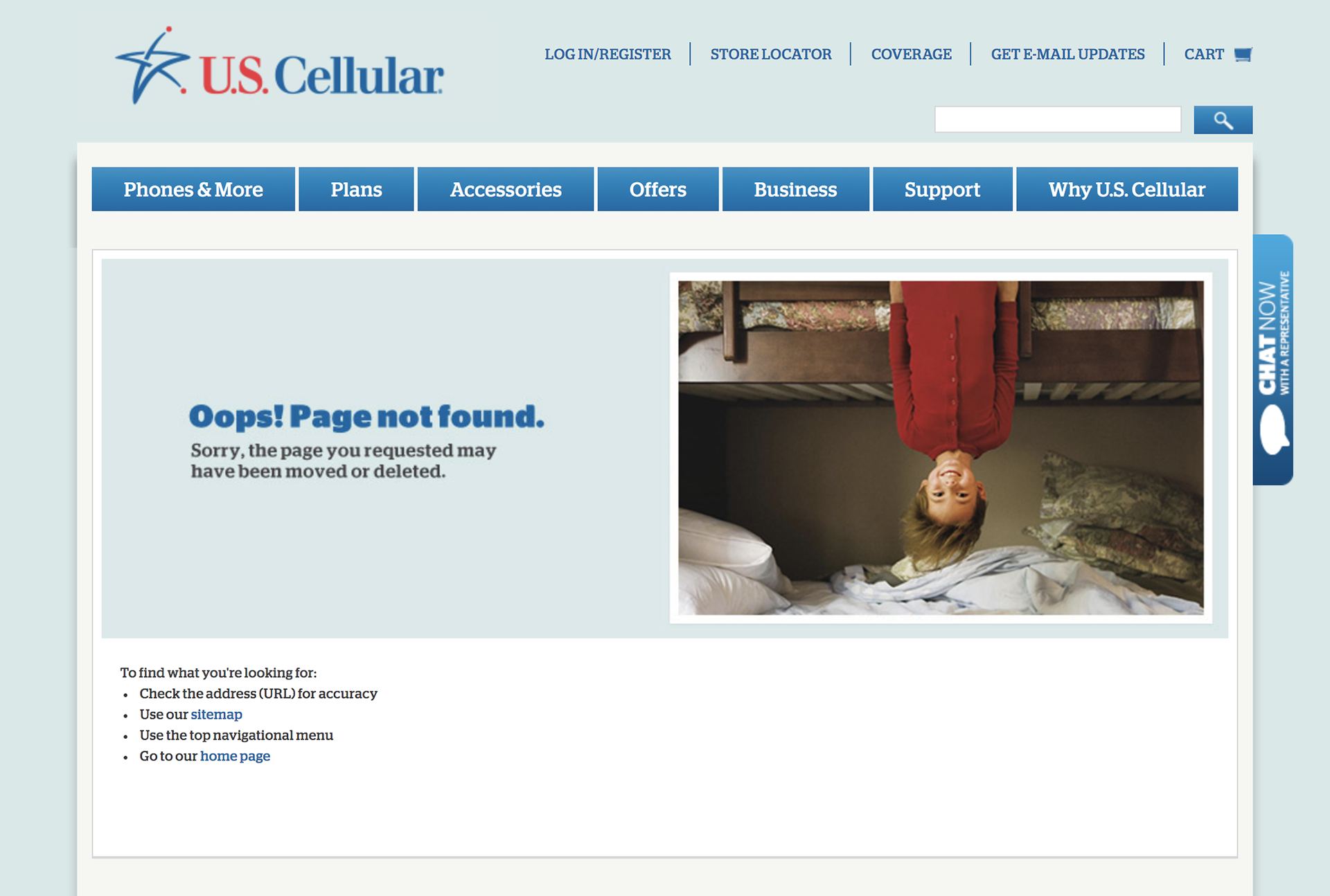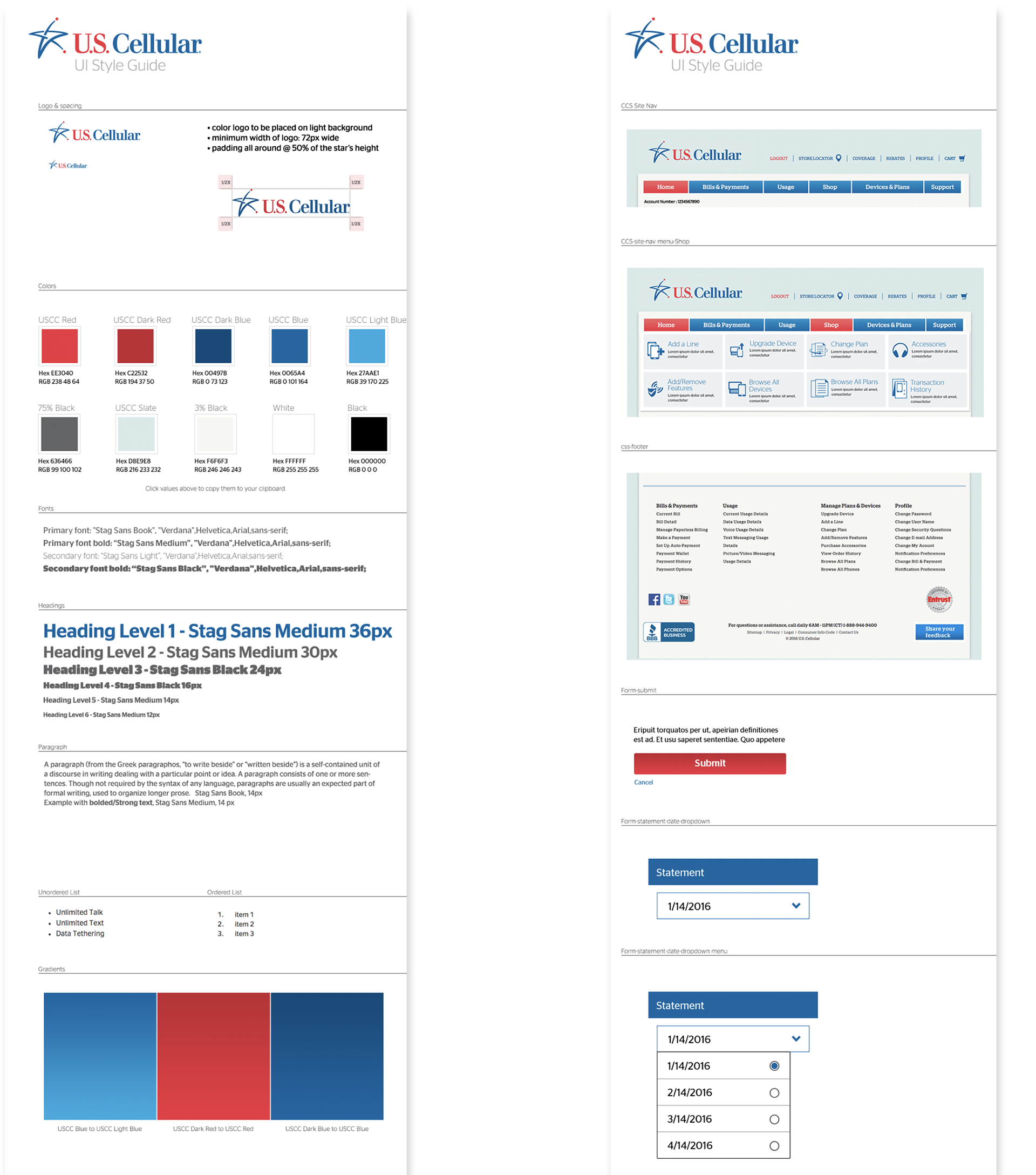 Created and implemented web branding guidelines through collaboration with creative agencies and vendors. Conceptualized holistic design solutions for large projects, presented options to senior leadership. Partnered with Product Managers on new design elements for product pages, optimized for Web & App.
Art director for consultants on branding & redesign of checkout and account maintenance flows. Annually, supported 30+ company-wide large initiatives, 2,500+ web requests, and hundreds of UI design previews. Mentored three junior designers on website design, tools and corporate etiquette.

Key Achievements:
• Oversaw the creation, organization, and dissemination of all digital assets between internal and external sources.
• Created the branded startup splash screen animation installed on every Android device sold from UScellular 2017–2021.
• Mentored junior designers​​​​​​​
Below is a collection of the Digital Brand Guidelines I owned and maintained; mock-ups I designed for Development, the My Account App;  and icons I created.  You can also view uscellular.com.